What are the raw materials of soap?
The raw materials of soap are various animal (butter, mutton, lard, bone oil) and vegetable fats (rapeseed oil, cottonseed oil, corn oil, tea seed oil, olive oil, palm oil), and a single raw material cannot be used , Otherwise the hardness of the soap base is inappropriate.
For example, using vegetable oil alone, because of the high content of unsaturated fatty acids, the soap base is soft and even unshaped. If only animal oil is used, because of the high content of saturated fatty acids, the soap base is hard, and the soap is not easy to dissolve. Therefore, soap raw materials are a mixture of various animal oils and vegetable oils. And if you produce high-quality soap, olive oil is essential! Of course, caustic soda is also essential. The saponification reaction is the hydrolysis and neutralization reaction of caustic soda with oil.
>>Customzied soap formula
Various soap for you to choice such as 100% vegetable soap, glycerin soap, amino acid soap, bamboo charcoal soap, oatmeal soap and so on.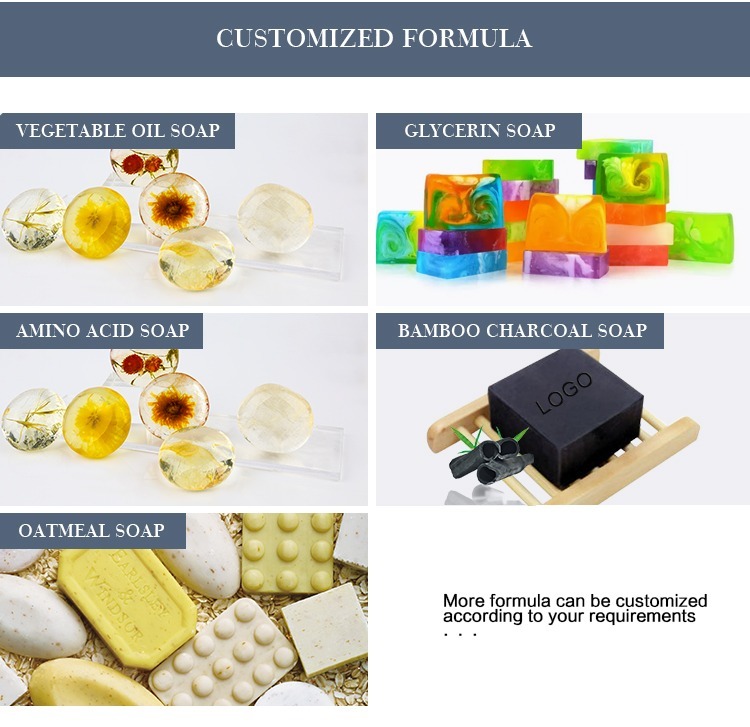 >>Customized soap additive
Various additive can be used for the soap as your requirements such natural organic plant essential oil and extract.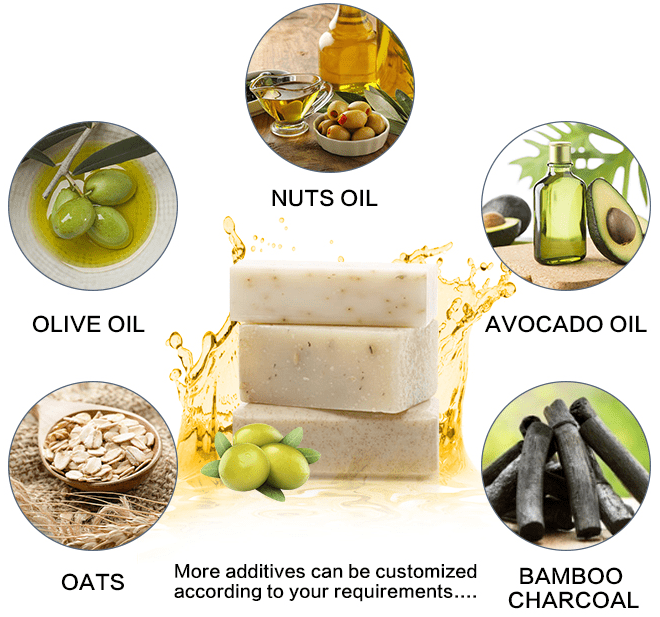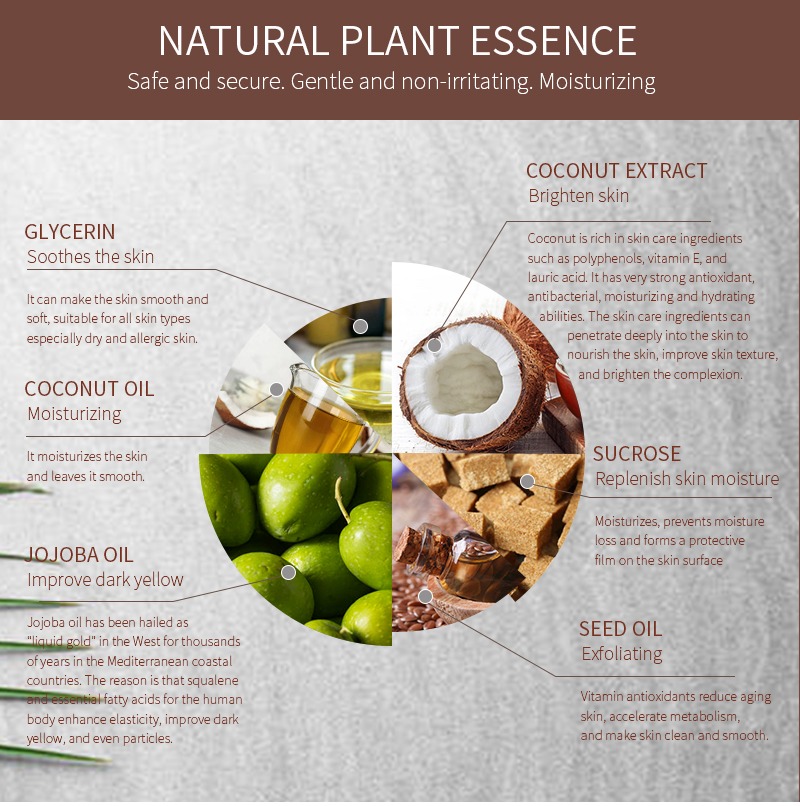 As a professional soap manufacturer, we can customize any component of soap according to customer requirements. If spices and dyes are added to it, it will be made into a soap that has both color and fragrance. If you add some medicine (such as boric acid or carbolic acid) to it, it becomes medicated soap.